2Pcs 8 Ton Heavy Duty Machine Dolly Skate Roller 360° Rotating Machinery Mover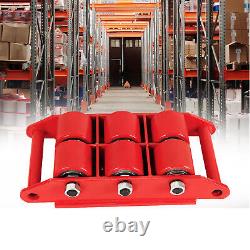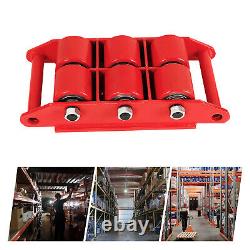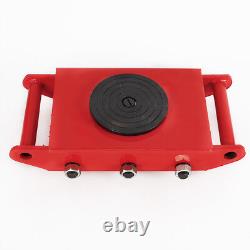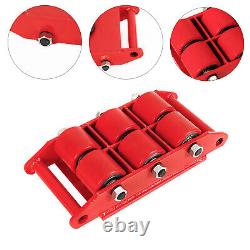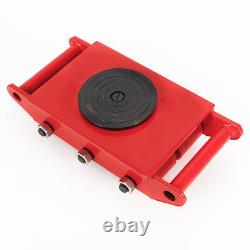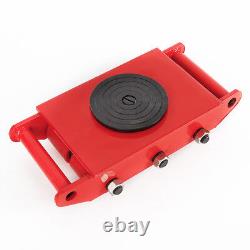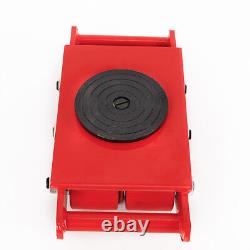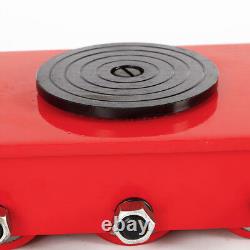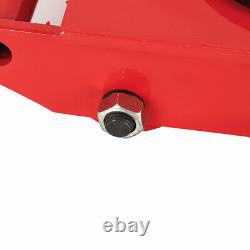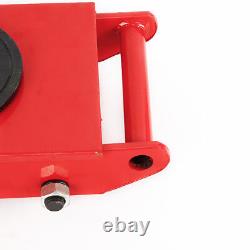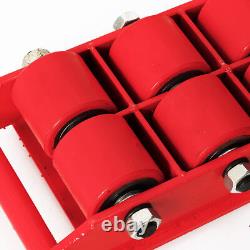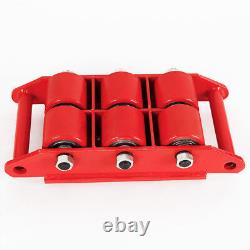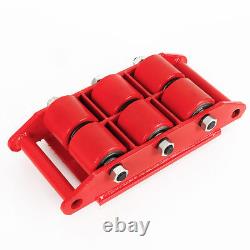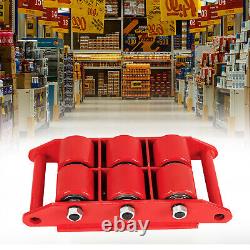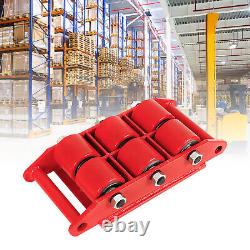 2Pcs 8 Ton Heavy Duty Machine Dolly Skate Roller 360° Rotating Machinery Mover. Easy and safe transport of heavy machinery and household appliances.
Smooth movement and 360 degree rotation improves work efficiency and safety. When something need to be moved, the heavy machine dolly skate roller machinery mover with 360 degree rotation cap is best choice for you.
This machinery mover works great. The wheels roll smoothly and easily. The rollers on each one make it easy to turn the mover with a load on it. The skates allow you to easily move the machine into position to be required.
Material Type: Cast steel + PU. The max load: 8T (17,600 lbs / 8000 kg). Normal load: 4T (8800 lbs / 4000kg).
Roller Size: 3.14 x 2.75inch (8 x 7cm). Base (L x W): 12.1 x 8.3 inch (30.7 x 21.1 cm). Load Capacity: Dimensions (L x W x H): 15.7 x 8.8 x 4.3inch (40 x 22.5x 11cm). Maintenance free design for convenience.
Compact size for easy storage. Polyurethane-coated steel rollers for smooth maneuvering. More durable and longer life. Heavy-duty capacity handles the tough jobs.
360 degree rotation adds maneuverability. The machinery mover is an excellent tool for warehousing, distribution, transportation that are requested to move many large heavy items. It can also used at home if you need. Ideal for industrial and commercial applications.
By using steering arms which can be easily made to attach to the front or rear upper cross bar, heavy loads can be maneuvered into tight areas with ease. 2 X 8T Machinery Mover. Feedback is very important to us. It is impossible to address issues if we do not know about them! Faction is our ultimate goal. We work hard to earn your trust and future business. A If you receive a defective item, you may return it or ask for a discount. Due to time zones, our reply to your questions may not be immediately. If it's non-workdays, please kindly be patient and wait till Monday.