3 Ton Trolley Jack Floor Heavy Duty Ultra Low 85mm Profile Rapid Pump Car Garage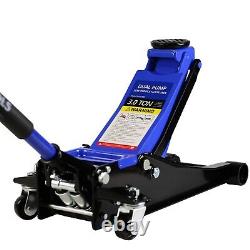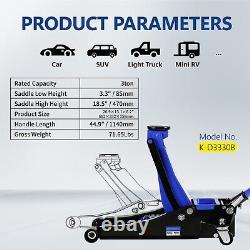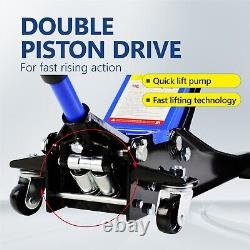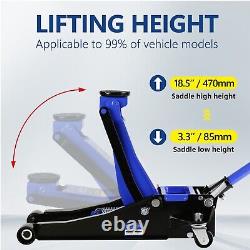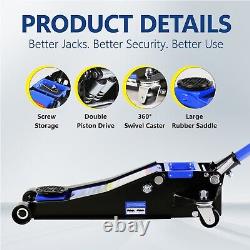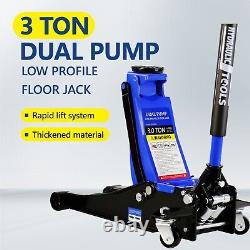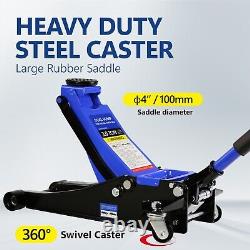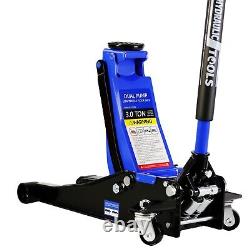 With 3 tons/6600 lbs strong loading capacity, Floor jack can help you raise your car for whatever reason. Replace a tire, change oil or maintain the brake, whether you are a professional, car enthusiast, or weekend DIYer to take matters into your own hands! Dual piston pump lifts loads faster, and is ideal for most cars, trucks, and SUVs.
For Your Lifting Needs:Lifting range from 3.3/85mm. Allows you can gain easy access under low-profile vehicles; Wide stance provides added stability under load. A rubber saddle and a foam handle bumper provide maximum protection to your vehicle! The 360° rotatable saddle can be detached and replaced. Thanks to the leverage principle, long handle makes lifting easier. With the two-piece design, the handle can be disassembled when stored, taking up little storage space.
Our jack features a built-in safety load system that prevents use beyond load capacity. The excellent sealing system ensures your security and long-term use. Thank you for choosing us, we suggest.
If there are any problems with your order, including. We are happy to offer solutions to your inquiries.