G-4630JSCB 3 Ton Heavy Duty Floor Jack Stands and Creeper Combo Black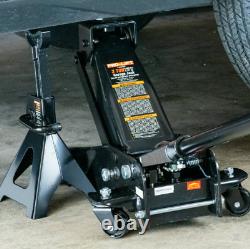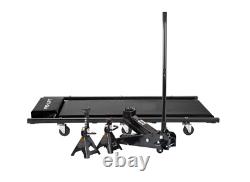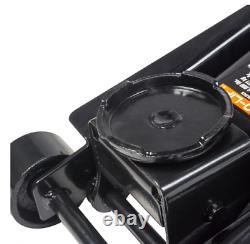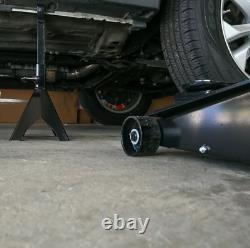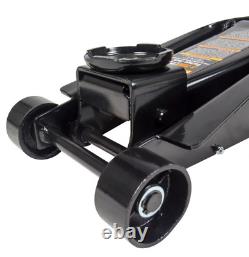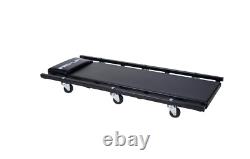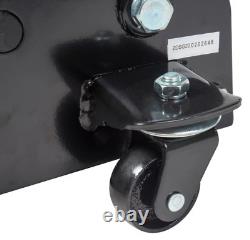 Designed to help you lift the weight of a vehicle, Lifting Jack are an essential component found in every repair garage. If you work as a professional mechanic or you want to manage your own vehicle repairs, jacks are necessary for a variety of tasks. Working under your vehicle also means you need durable, high quality car jack parts and axle stands to ensure your safety. Pro-Lift G-4630JSCB 3 Ton Heavy Duty Floor Jack Stands and Creeper Combo - Great for Service Garage Home Uses - Black.
Pro Lift G-4630JSCB Mechanics Set features 3 Garage Essentials in one convenient package. It comes with 3 Ton Garage Jack, 3 Ton Jack Stand, and 300 lbs detachable Creeper. The Garage Jack with the 3 Ton Capacity features the steel frame construction for the added strength and durability. With the 3 roller casters, they ensure the portability and stability.
The Garage Jack is designed to lift, but not support one end of a vehicle. It must be used in conjunction with the pair of 3 Ton jack stands provided. The jack stands has the 3 Ton capacity. Install the ratchet bar into the frame.
The ratchet portion of bar must be aligned with the ratchet pawl. The creeper has the 36 in length with the capacity of 300 lbs. With 4 casters, it provides users with the easy maneuverability.