Heavy Duty Hydraulic Bead Breaker Tire Changer Tractor Truck 10000PSI 13.8ton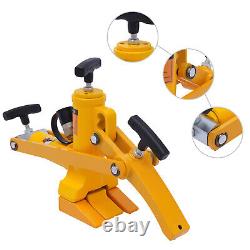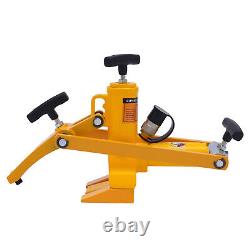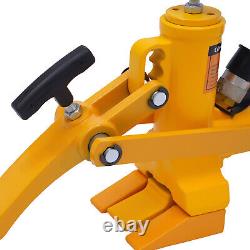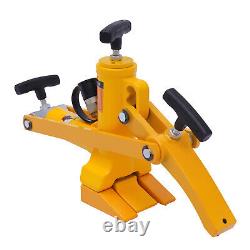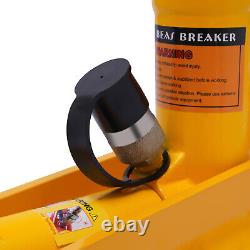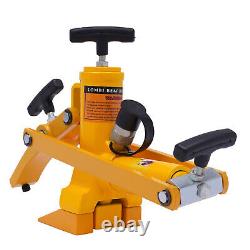 10000PSI 13.8ton Heavy Duty Hydraulic Bead Breaker Tire Changer Tractor Truck. Installation Manual Is NOT Included. Hydraulic bead breaker delivers 10,000 lbs. Of pure muscle to break beads smoothly. Works on any 1, 2 and most 3 piece 2-5-10 hole budd and all tubeless truck tires rims, including some new style wheels. Breaks beads in seconds using 10,000 lbs of force. No screws, bolts, or attachment. Not for use in 5 piece rims.
Uses any 10,000 PSI Hydraulic Pump. Working range up to 5. Can be used on truck, farm, tractor, garder, combine, and skidder tires with wheel still on.
Working range: up to 5. Pressure Range: 40-150psi (2.8 to 10.3Bar). Max Pressure: 10,000psi (700bar). Bead Separation Force: 13.8 tons. Effective length of shoveling tire: 2.34. · 1 X Hydraulic Bead Breaker. If the items unfortunately don't work, or work badly, we have our engineers to serve you the professional help, otherwise we have many convinient ways to return the items.
Plz pay attention to our Returning policy. For all problems, We will deal it in 1 day noramally(except Vacational days), not more than 3 days. Note: This product has been upgraded to have an adjustable head and differs slightly from the picture, please consider carefully before purchasing.
Feedback is very important to us. It is impossible to address issues if we do not know about them! Faction is our ultimate goal.
We work hard to earn your trust and future business. A If you receive a defective item, you may return it or ask for a discount. Due to time zones, our reply to your questions may not be immediately.
If it's non-workdays, please kindly be patient and wait till Monday. Creative Design, Durable Material, Beautiful Appearance. Made of high quality material. Easy installation, Convenient Use, Easy Operation.
40-150psi (2.8 to 10.3Bar). Effective length of shoveling tire. ATV, Heavy Duty/Commercial, Motorcycle, Passenger Vehicle.