Heavy Duty Manual Hand Chain Hoist 3 Ton 6614 Lbs Capacity 10 Feet with 2 Hooks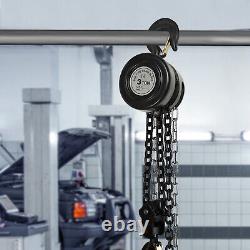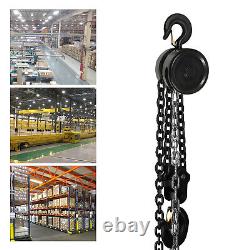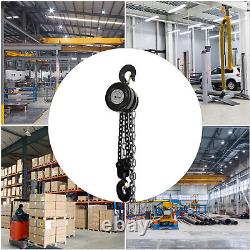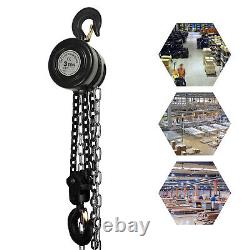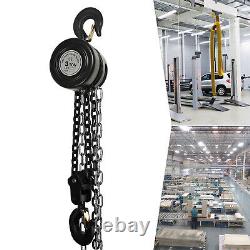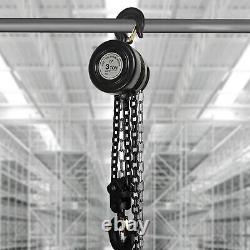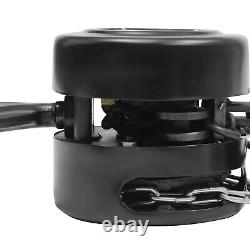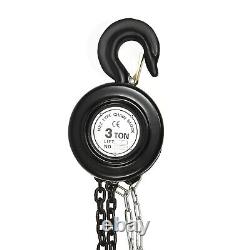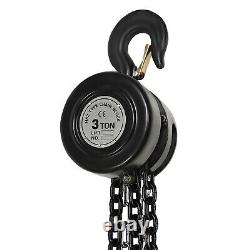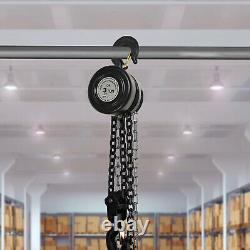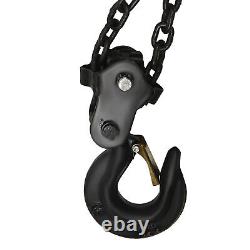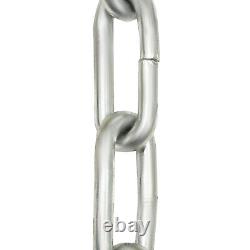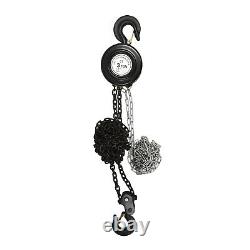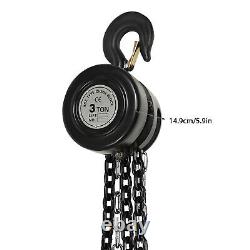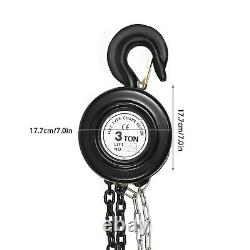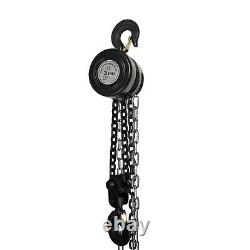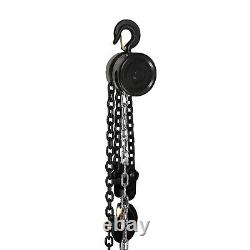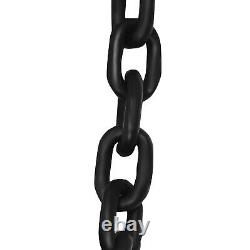 Manual Hand Chain Hoist 3 Ton 6614 Lbs Capacity 10 Feet with 2 Heavy Duty Hooks. Have you encountered these difficulties: low work efficiency, high use of manpower, difficulty in hoisting? This hand chain hoist can help you solve these difficulties. It is made of high-quality alloy steel and manganese steel, which makes it more compact and durable. With its reinforced structure and precision workmanship, this product can lift objects smoothly and easily. The excellent performance makes it an ideal and usable tool for you to use in various situations. Sturdy and Durable: The product is mainly made of alloy steel hook and G80 manganese steel chain, and the surface is baked with paint processing, featuring high hardness, high wear resistance, anti-corrosion and anti-rust performance. Excellent Performance: The high-quality materials and stable construction ensure the product has high load force (6614lbs) and 10ft lifting height, so you can lift heavy objects smoothly and easily. Thoughtful Design: The pre-lubricated lifting wheel balls help reduce rotational friction and give the product a stronger load and smoother lift. Easy to Operate: The mechanical load brake provides positive load control when lifting or spotting heavy loads. In addition, the smooth ball bearing axis makes manual lifting more effortless and easy to operate. High Safety: The thickened chain (0.24in), single pawl brake, 2 heavy-duty hooks and internal load-bearing gears ensure safe and durable load-bearing. The 360-degree rotatable upper hook is forged from alloy steel and has a safety catch, making it less likely to fall off when lifting heavy objects. Installation-free: The one-piece product structure allows you to start using the product directly after receiving it without additional installation. Easy to Clean: The smooth baked-on surface makes the product easy to clean with a wet rag.
High-fit Guide Wheel: A guide wheel that fits the direction of the chain reduces the chance of chain jams and makes the product smoother in use. Hardened Protective Cover: Handwheel cover with guide grooves will minimize jamming and slipping. This product can be used in most industrial fields, including electric power, transportation, factories, farms, garages, warehouses, shipbuilding, transportation, construction sites, workshops, fishing, steel companies, bridge construction, docks, and mines. In addition, it can also be used for equipment installation, cargo loading and unloading, pulling mechanical parts, bundling accessories of electric wires, and assembling.
Please read the instructions carefully and pay attention to the safety matters inside. Please do not operate the hand chain hoist with power other than human power and do not use two or more devices to lift a heavy load at the same time. Please make sure that the chain skid, transmission parts and load chain are in good lubrication and idling condition. The lifting of heavy objects shall not exceed the specified lifting capacity of the manual chain hoist, and the lifting and lowering of heavy objects shall not exceed the limit of the up and down stroke.
This product may not be used to lift heavy loads diagonally or laterally. The upper hook may be rotated 360 degrees, provided that the lower hook is not lifting any heavy loads. Please do not lift heavy objects at the tip of the hook and tie it tightly with the lifting chain. Please do not let the lower hook turn over in two rows of chains and do not use the product when the chains are knotted. Before lifting, check that the hook is secure. The load chain should be kept vertical and straight without any twist to ensure safety. The operator should stand on the flat surface of the handwheel, do not work or walk under the condition of lifting heavy objects.
Please allow the slight color difference caused by the shooting light and the 1-3 cm error due to manual measurement, and make sure you do not mind before ordering. Feedback is very important to us.
It is impossible to address issues if we do not know about them! Faction is our ultimate goal. We work hard to earn your trust and future business.
A If you receive a defective item, you may return it or ask for a discount. Due to time zones, our reply to your questions may not be immediately. If it's non-workdays, please kindly be patient and wait till Monday.