Magna Heavy Duty Chain Hoist 1 Ton Fall Chain Hoist 20 Foot EUC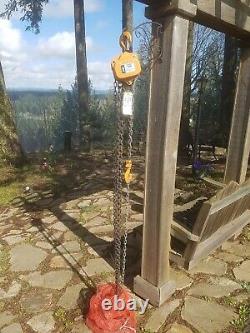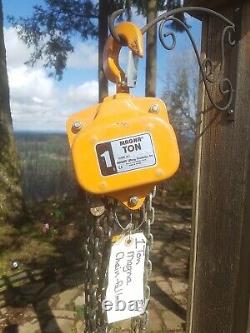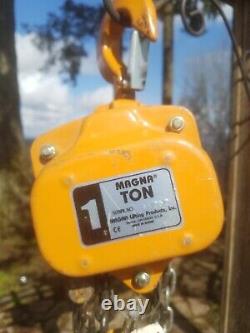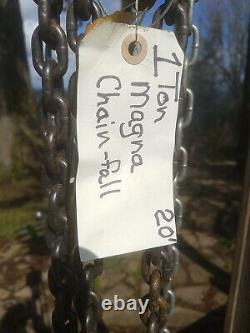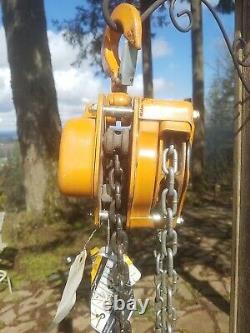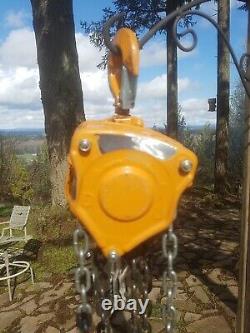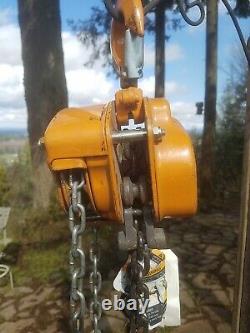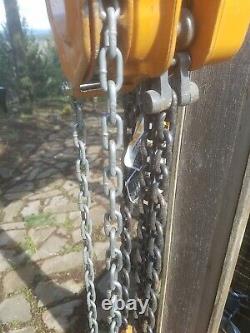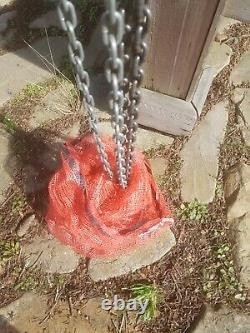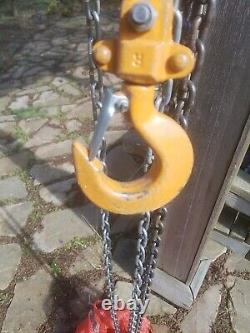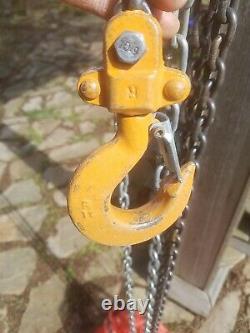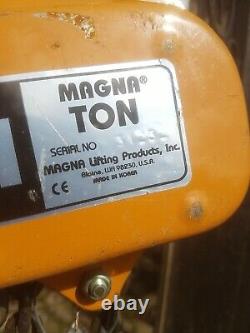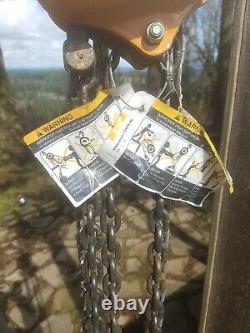 PB Serial 31252 and 30961. Magna Chain Hoist Heavy Duty 1Ton 20 Foot Chain Falls Hoist.
This MAGNA chain hoist is like new and has been lightly used for ONE construction project. It is in excellent mechanical condition and has a 20 foot lift range with durable 6.3 x 19.1 grade 80 chain. This hoist is made in USA hoist with quality parts from Japan and Korea. It is being offered at a great price (less than 50%) over new. MAGNA Lifting Products are rated among the very best in the industry with a durability grade 18% higher than competitors.
Magna lever, hand chain, and trolley products are manufactured in South Korea and made of all Korean parts, with high alloy load chain from Japan and Singapore. In addition to high-quality product MAGNA also prides itself on providing top-notch service and support.
MAGNA Lifting Products, headquartered in Blaine, Washington, is and has been a United States based company since its origination over 20 years ago. Blaine is located less than 35 miles from Vancouver, British Columbia where MAGNA ownership resides.